LES VALSEUSES
SANTISSIMI
DIE AUSGEBUFFTEN
LOS ROMPEPELOTAS
GOING PLACES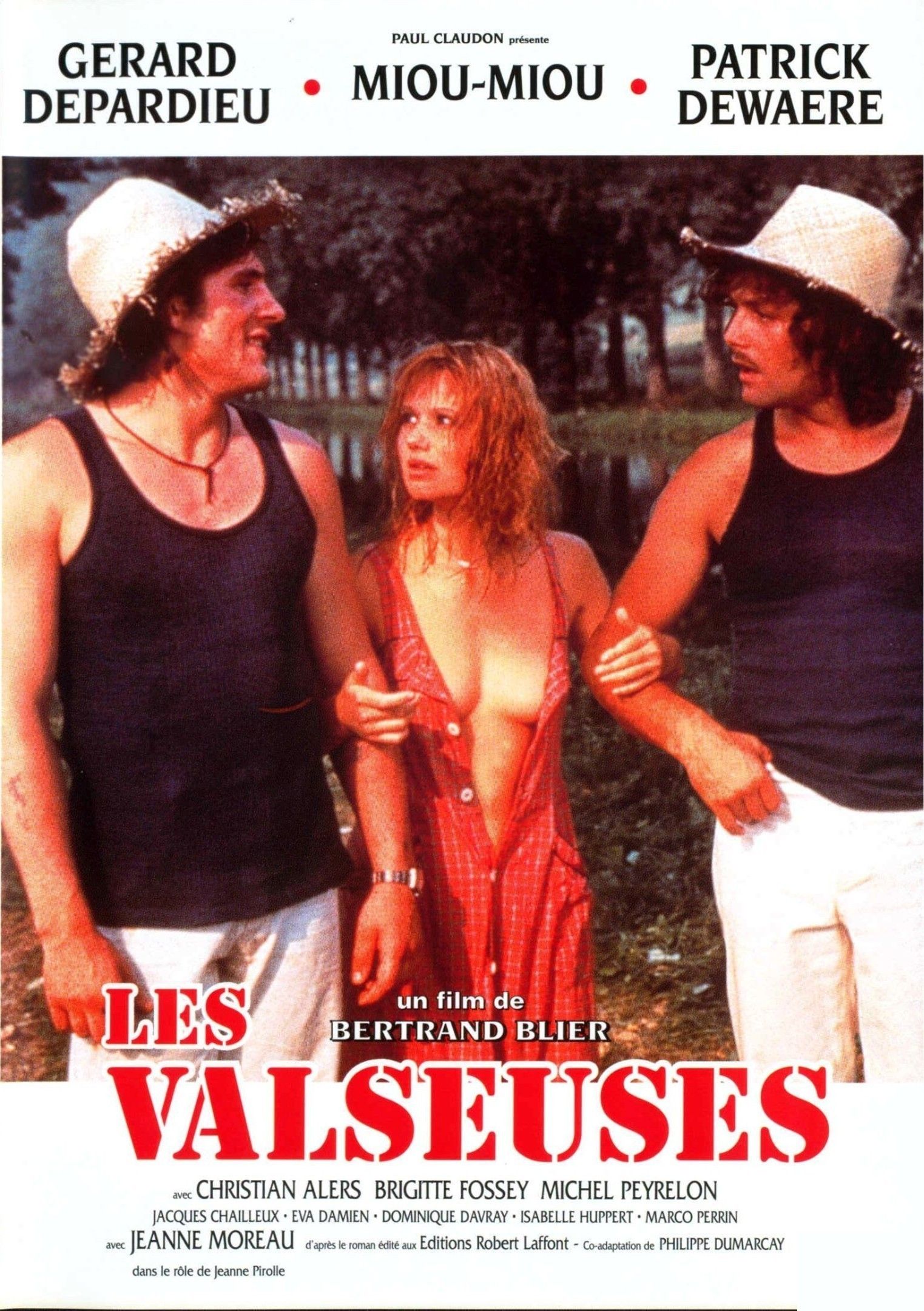 Dans la France des années 1970, Jean-Claude et Pierrot sont deux voyous qui tuent le temps comme ils peuvent en commettant des larcins.
Après avoir harcelé une dame avec un chariot de supermarché et lui avoir volé son sac, ils « empruntent » une DS pour faire un tour, puis la replacent à l'endroit même où ils l'avaient dérobée. Le propriétaire, patron d'un salon de coiffure, les surprend à leur retour et les menace avec un revolver en attendant l'arrivée de la police. Jean-Claude et Pierrot parviennent à s'enfuir, mais ce dernier est légèrement blessé par un coup de feu. Dans leur fuite, ils emmènent Marie-Ange, l'employée et maîtresse du patron du salon de coiffure. Commence alors une fuite en avant pour le trio.
Two aimless thugs steal the passerby's handbags and assault women. They take whatever the bourgeois characters value : whether their cars, peace of mind, or daughters. Marie-Ange , a jaded, passive hairdresser, joins them as lover cook, and mother confessor. She's on her own search for seemingly unattainable sexual pleasure.
**A CLASSIC COMEDY 16/9 1975-113'HD
Directed by : BERTRAND BLIER MANY AWARDS
Starring: GERARD DEPARDIEU PATRICK DEWAERE MIOU MIOU
Versions : French, English, Italian, (I SANTISSIMI) German (DIE AUSGEBUFFTEN)
Spanish dubbed censored version (LOS ROMPEPELOTAS)
dutch, russian romanian subtitles
Italian version : https://vimeo.com/175185121
German version 113' : https://vimeo.com/175185432
Spanish version without censorship 115' : https://vimeo.com/175185598
French version with Spanish subtitles without censorchip 115' : https://vimeo.com/224199918
Spanish censored version 107' https://vimeo.com/223467814
French version : https://vimeo.com/175185797
French version with English subtitles: https://vimeo.com/163149042
Russian voice over without censorship 115' : https://vimeo.com/223473620
French version with Russian subtitles without censorship 115' : https://vimeo.com/224194969